Most Alaska cruise itineraries depart from either Seattle, Washington or Vancouver, British Columbia. Both are fantastic cities in the Pacific Northwest with lots of things to see and explore. (Check out my one-day Seattle destination guide here!)
You can't go wrong, right?
Before you pick an itinerary at random, though, it's important to realize that choosing the city you depart from isn't arbitrary. There are differences that could impact your entire vacation experience – from the sights you see in Alaska to the time you spend in the airport.
I've sailed to Alaska from both of these ports, so I know the pros and cons of each. If you don't know which departure city to choose for your next Alaskan cruise, read on for some info that'll help you decide.
Don't have a passport? Choose Seattle.
Alaska cruises leaving Canada require a passport for US citizens. Why? Because you've got to fly into Vancouver to board the ship, and US citizens need a passport for air travel to Canada.
On the other hand, if you're on an Alaska cruise sailing round-trip from Seattle, you can usually sail with either a passport card or your drivers license and birth certificate. That's because closed-loop cruises – cruises that start and end in the same US city – are generally less restrictive when it comes to documentation requirements.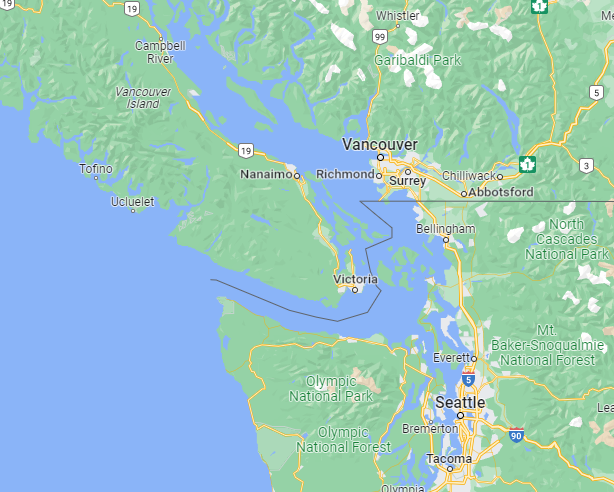 Of course, you'll want to check the requirements for your specific cruise line before you book. Also? I always recommend having a passport to cruise. I explain more about that in my post about cruising without a passport.
Want scenic cruising? Choose Vancouver.
Vancouver is about 140 miles north of Seattle, which means it's 140 miles closer to Alaska. What does that mean for your cruise itinerary? That the ship has a shorter distance to travel to get to those glaciers.
When sailing from Alaska, your ship will generally go out to sea as it chugs its way north. And while endless ocean is absolutely a beautiful view, it's not quite as rapturous as the greenery and mountains you'll see when you sail from Vancouver – those sailings hug the shore between Vancouver Island and the mainland.
Here are just a couple of breathtaking photos I took during a sea day on my last cruise from Vancouver to Alaska: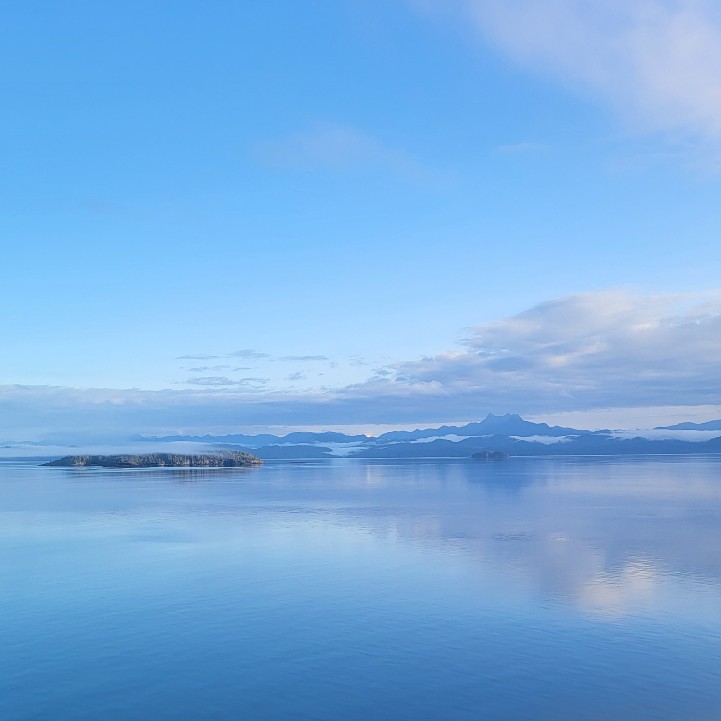 Also: when you sail to Alaska from Vancouver, you don't need to make that extra stop in Victoria that's required on round-trip Alaska cruises that leave from Seattle. Why do they have to stop in Victoria? Because of the Jones Act. (Warning: it's a very boring explanation.)
Need more flight options? Choose Seattle.
You'll find way more non-stop flights to Seattle from another city within the United States than you will to Vancouver. Which also means the prices for Seattle flights will be cheaper.
To give you an idea: I just searched for round-trip flights to Seattle from San Diego for next July – peak Alaska cruise season. There are a whopping 14 non-stop flights available, the cheapest one priced at $238.
For Vancouver, my options are much more limited. There are only three daily flights, all over twice the price at $561. *blows raspberry*
Not to mention you won't have to worry about going through immigration and customs at the Vancouver airport, or dealing with foreign transaction fees on your credit card for any purchases you make while you're in town.
Interested in an Alaska cruise tour? Choose Vancouver.
If your goal is to really explore as much of Alaska as possible, it might be worth it to spend a bit extra to sail out of Vancouver. Because the only way to see the interior is to take a land tour – and that's only possible on one-way sailings out of Vancouver.
You know those Alaska cruises with a train ride at the end? Those are called cruise tours, and they're spectacular. Princess Cruises, in particular, has some fantastic cruise tour itineraries, like the Denali Explorer. It starts with a 7-day cruise out of Vancouver that takes you to all the usual stops – Ketchikan, Skagway, Juneau – before sailing through Glacier Bay and ending in Whittier, Alaska.
From there, you hop right on a train that takes you directly to the wilderness, where you can spend a couple of days at rustic lodges in the shadow of Denali.
An Alaska cruise tour really gives you the best of everything Alaska has to offer – both the cities that are inaccessible by land and the beauty that can't be reached by water. And pretty much all of these require a departure (or arrival) in Vancouver.
Need help planning your Alaska cruise? Email me.
Still undecided about which departure port to leave from for your next Alaska cruise? Or are you thinking about doing an Alaska cruise tour but can't figure out which of the billion options you should choose? I'm and Alaska expert and I'm here to help.
Send me a message and we can start planning today. Alaska cruises for 2024 are already starting to fill up. By booking early you'll get the best prices available.