I've been yammering on about my Virgin Voyages cruise, but I haven't talked much about what I did while I was in port. The five-night Dominican Daze itinerary stops in Puerto Plata, a city on the north coast of the Dominican Republic. With so much activity going on at the Puerto Plata cruise port, it's entirely possible to have an amazing time without going on a shore excursion. But you'd definitely be missing out on the island's natural beauty if you didn't venture out beyond the port.
Here's what I did with my fleeting few hours in Puerto Plata. (Spoiler alert: I jumped off some waterfalls.)
Arriving at the Puerto Plata Cruise Port
When you disembark at Puerto Plata, you exit the ship at the end of a long dock. And I mean long. It's so long that there are a lineup of small three-wheeled vehicles waiting to take passengers to the end of it. We chose to walk, mostly because we wanted to get some good photos with the ship. Like this one:
The path leads to the port of Taino Bay, a private area for cruise passengers to hang out while they're in Puerto Plata. You could easily hang out here all day, if you wanted to. There are restaurants, bars, a beautiful pool, and plenty of stores to browse around in.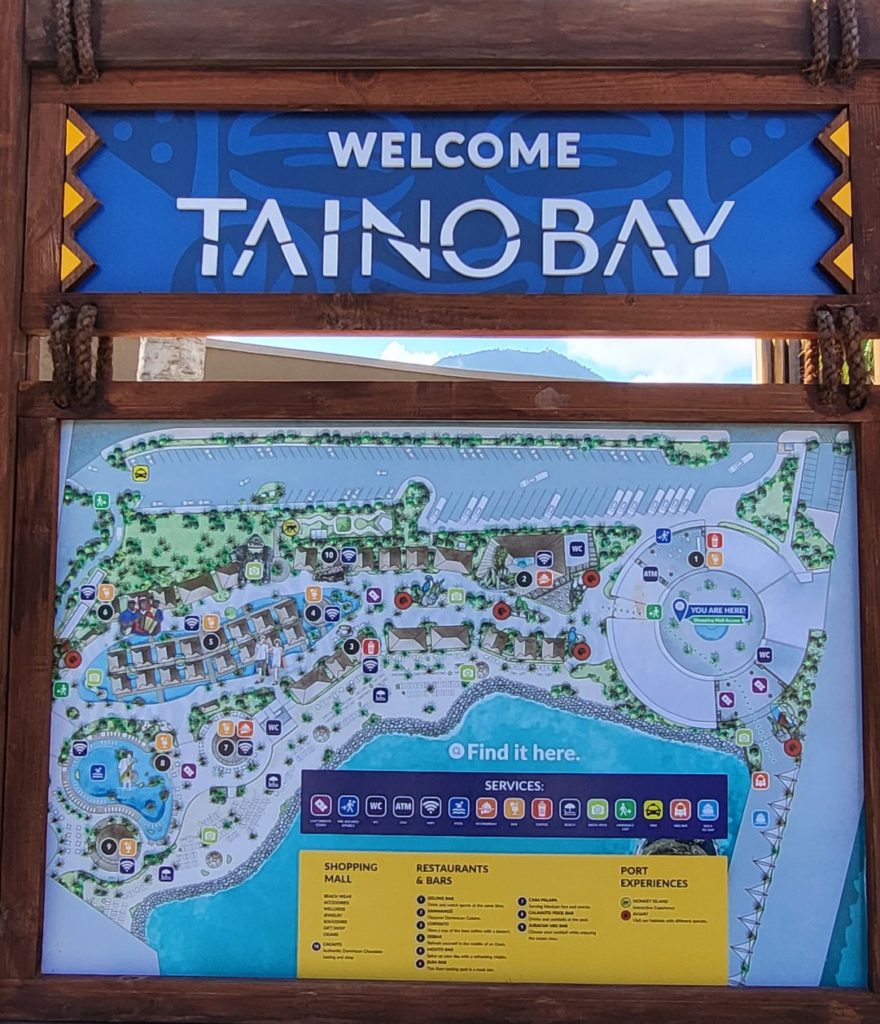 But we wanted to see a bit more of the island while we were here, and experience a taste of Dominican culture. So we signed up for an excursion that was… a bit of a nail biter: the Waterfalls of Damajagua.
The Waterfalls of Damajagua
Virgin Voyages categorized this excursion as "Daring" – meaning it was a fairly adventurous pursuit of "canyoneering through narrow passages" before you "jump or slide down the waterfalls." This was 100% not for me. I was leaning more toward "Cultured" or "Relaxing" excursions, like the Rum Tasting Tour or the Cable Car Ride. But my friend was really into the waterfalls. When I questioned whether this was a good idea, she replied, "YOLO!"
Which meant we were doing it.
I tried not to completely psych myself out during the 45-minute ride from the cruise port to the falls. Fortunately, I was easily distracted by the beautiful scenery outside the window.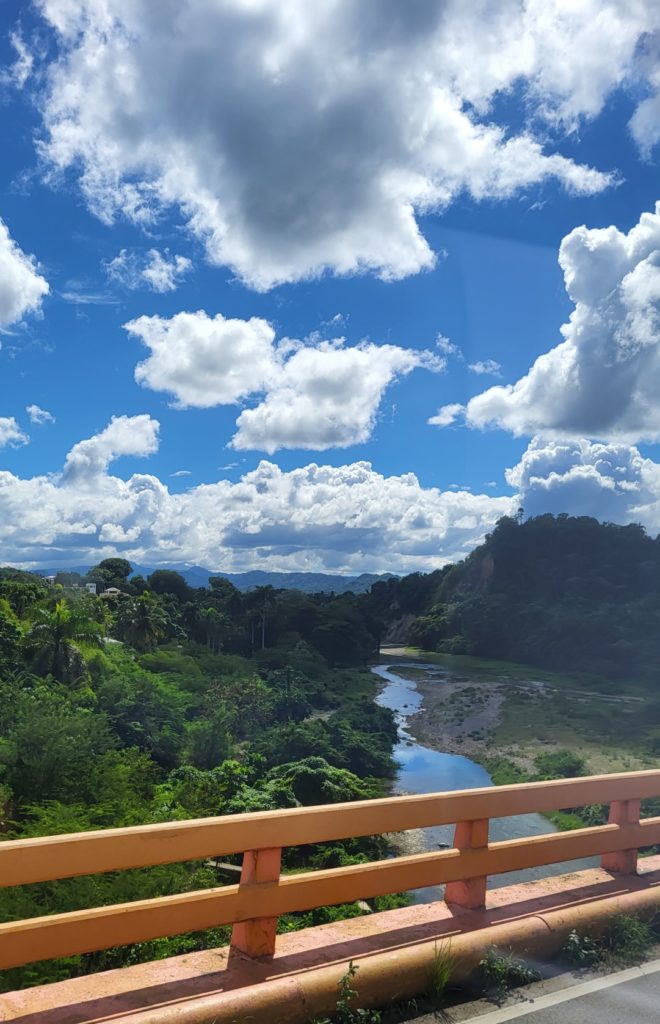 Upon arriving at the site, we were introduced to some local guides who jumped off these falls like five times a day. Knowing that they survived made me feel a little better about doing it myself.
They provided us with helmets, lifejackets, and water shoes, then led us up a winding jungle path. It was a somewhat strenuous half-hour hike, but they let us stop every so often to catch our breath.
Toward the summit, there was this super sad donkey just hanging out in the trees. When I asked what he was doing there, the guide said, "In case of a medical emergency."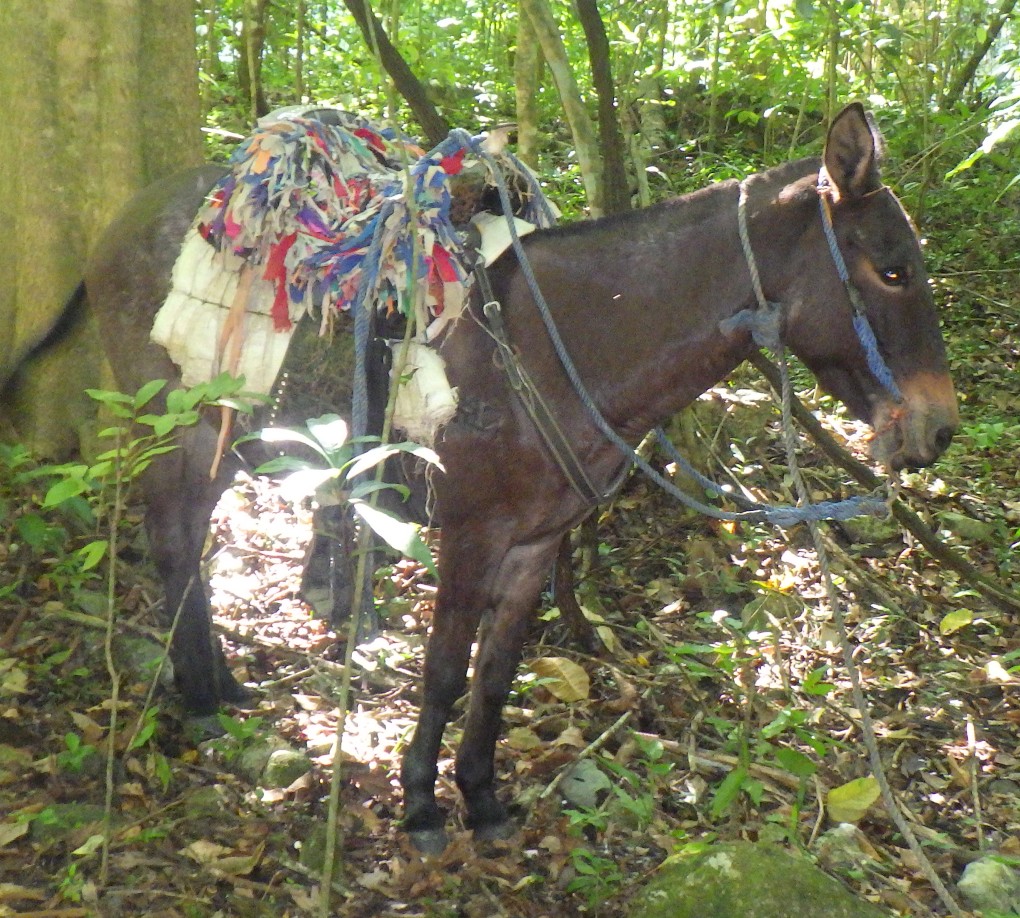 I guess he was supposed to be our ambulance? It didn't inspire confidence but at this point I was too hot and tired to be worried about breaking my tailbone while sliding down these waterfalls. I just wanted to cool off. A quick plunge in those crystal clear waters sounded really great.
Until I got to the edge of the jumping platform and started rethinking all my life choices.
As I stared down at the pool beneath me, my legs were quivering. I had some serious second thoughts. This was high. And I was scared. But our guide was so kind and so supportive as he counted backward from three and gently coaxed me off the cliff.
Here's a video of me panicking, negotiating, then ultimately taking a leap of faith.
It was exhilirating, truly. But also extremely terrifying. Which is why at the next platform, I opted to slide instead of jump.
The water was cool and clear. As we swam from pool to pool, shards of sunlight sliced through the canyons, casting shimmering ripples along the surface of the water. It was an absolutely breathtaking vision. Despite my terror, I'd do it all over again.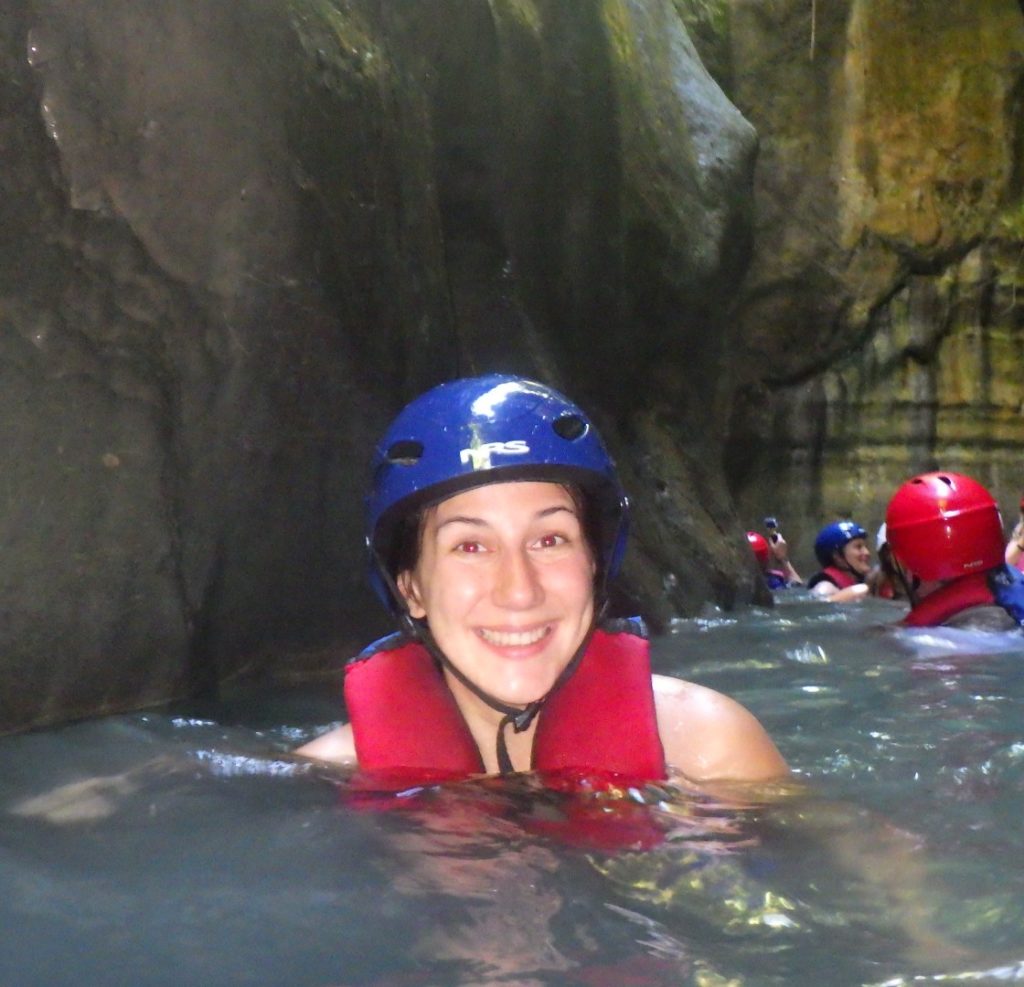 All that panicking made me work up an appetite, so it was great that this excursion came with lunch. After trekking back down the mountain, we were treated to an authentic Dominican buffet lunch. I helped myself to seconds, as well as an ice-cold Presidente. Then toasted to cheating death.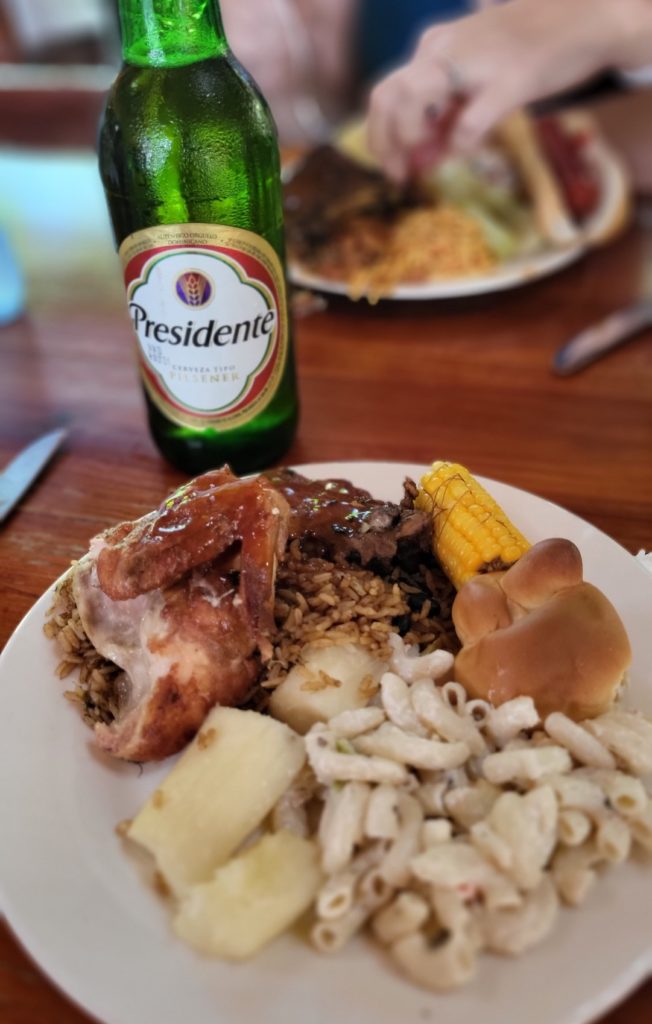 Relaxing Poolside at the Puerto Plata Cruise Port
After our excursion, they drove us back to the Puerto Plata cruise port, where we were pleased to find we still had plenty of time before we set sail again. So we ordered some frosty cocktails, pulled up some seats by the pool, and enjoyed the vibe.
Then it was time to head back to the ship.
Other Excursions in Puerto Plata
If you're looking to book shore excursions in Puerto Plata, here are a few great options to choose from. Some are "Daring" while others are more "Cultured" or "Relaxing." I'm not sure what Monkeyland would be considered, though. "Simian," perhaps?
What Cruises Go to Puerto Plata?
Want to head to Puerto Plata on your next cruise? Here are some itineraries that stop there.
Plan Your Cruise to Puerto Plata With Me!
Whatever your travel style or budget, I can help you plan the perfect cruise to Puerto Plata. And with my Virtuoso Exclusive Amenities, I can even score you onboard credits and added luxuries on certain sailings and staterooms.
Send me a message today and let's start planning your dream cruise to Puerto Plata!