There are so many reasons why I love to cruise. Chief among them? I sleep so well when I'm on a cruise ship. The gentle rock and sway of the waves always lulls me into a deep, restful slumber. And, of course, since I'm on vacation, I'm super relaxed, which makes falling asleep a breeze.
But I also set myself up for success. By following a few simple guidelines, I can all but guarantee a good night's sleep. Here are my top five tips to help you sleep well on your next cruise.
Choose your deck wisely.
While I'm not sure there is a definitive "best place" to sleep on a cruise ship, there are definitely better locations than others. That starts with the deck you choose to sleep on. So my first tip is to avoid decks that are above or below crowded, noisy spaces.
For example: If a nightclub is on deck five, the cabins directly above it on deck four will likely hear loud music late into the night. Likewise, passengers who stay in cabins beneath the pool deck will often be subjected to the scraping of lounge chairs in the early morning as the staff sets up for the day. I always try to stay on a deck that's sandwiched between two other decks that only have staterooms.
Choose your cabin wisely.
The deck isn't the only important factor to consider when choosing a cruise cabin that's conducive to a restful slumber. It also matters where on that deck your cabin is located. First and foremost, choose a cabin that's far from the elevators. Otherwise, you'll hear a lot of foot traffic (and dinging) all night. Also, if possible, try to choose a cabin without a door directly across the hall. You can usually tell this by looking at the deck plans; see the below image for an example.
You'll also want to try to avoid cabins near the anchor. That's because it makes a really loud noise when you pull into port, which often happens very early in the morning while you're still asleep. Now, this isn't always an easy to identify by using a deck plan, but in general, anchors are located near the front (bow) of the ship. So stay anywhere near the middle (mid) or back (aft) and you should be good.
Get a travel noise machine.
Aside from careful cabin selection, this is my most important piece of advice to get a good night's sleep on a cruise. (Actually, it's my most important piece of advice for getting a good night's sleep anywhere.)
Since I'm also an advocate of packing light, I highly recommend you get the Yogasleep GO Portable White Noise Sound Machine. It's as good as any full-size noise machine, lasts all night with no annoying skips, and takes up next to no space in your luggage.
Clip your curtains closed.
Even though most cruise cabins are equipped with blackout curtains, there's almost always a tiny sliver of space that allows the sun to shine through. To keep your room nice and dark, bring along some Beach Towel Clips to keep them tightly closed. (Bonus: these do double duty for their intended use: keeping your towel from flying overboard on the pool deck!)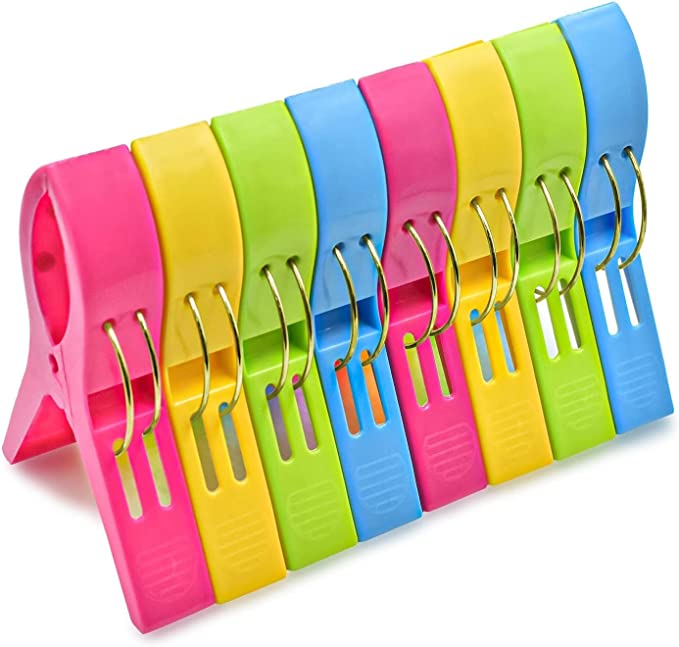 This is particularly important for summertime cruises to Alaska or the Norwegian Fjords, where the sun sets really late and rises really early.
Request a mattress topper.
This is such a personal thing – everyone has their own preferences for how firm or soft they want their mattress to be. But if you're concerned about how to make a cruise bed more comfortable, you might benefit from a mattress topper. Fortunately, most cruise lines offer these free of charge. But availability is limited, so your best bet is to request it early. Email customer service before you set sail, or run to Guest Services as soon as you board.
Share Your Cruise Ship Sleep Tips
So, did I miss anything? If you have tips for sleeping on a cruise ship, let me know! Add to the conversation in the comments below.